In addition to writing, I am a freelance editor and it is always a joy to help another writer bring a book to completion. My clients have told me my editing process is almost painless, although there are a few things that really make me want to scream. You can read a bit about that on my post at the Blood-Red Pencil Blog – Things that Drive an Editor Crazy.
You can also find out more about my editing process and philosophy in this interview at The Blood-Red Pencil Blog.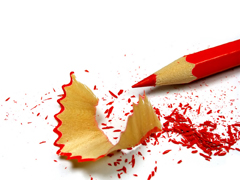 Experience
Edited a slick/quarterly magazine for four years
Former editor for NovelBooks, Inc., Echelon Press, Clocktower Books
Edited books and novels for individual authors — references available
Script editor and script doctor for Stephen Marro Productions and Arrested Development Productions
Managing Editor for WinnsboroToday.com – an Online community magazine – for 9 years.
Rates
Novels
Story analysis and written report for 300 pages or less — $150
Detail editing for conciseness and continuity – for 300 pages or less– $750.00
Detail editing where I make all changes – for 300 pages or less — $1,200.00
Developmental editing – working with the writer for characterization, structure, pacing and other story elements – for 300 pages or less $1,600
Copy editing and proofing — $1.50 per page
Rewriting a rough draft/ghostwriting — 300 pages or less $2,300.
Scripts
Script analysis and written report — $150.00
Script editing and doctoring; I mark all mistakes throughout and make suggestions for changes in narrative and dialogue — $700.00
Script editing, doctoring and rewriting; help with structure/plotting/dialogue and I make all changes in script — $1,200.00
Copy editing — $1.50 per page
CONTACT MARYANN at: maryann@maryannwrites.com
~~~~~~~~~~~~~~~~~~~~~~~~~~~~~~~~~~~~~~~~~~~
I am so happy for one of my editing clients, Hunter Murphy, for winning first place in the 23rd Annual Writer's Digest Self-Published Book Awards. Writer's Digest awarded one grand prize and nine first place prizes bit.ly/1pap7B4. His book Imogene In New Orleans won first place in the Genre Fiction category.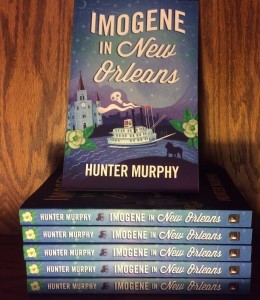 ~~~~~~~~~~~~~~~~~~~~~~~~~~~~~~~~~~~~~~~~~~~
Client Comments:
"Maryann skillfully guided me through the intimidating process of editing and guided me to my first publication.  She made it so simple I look forward to working  with her on my next project and the next!  Thanks, Maryann." Linda Bethea author of Everything Smells Like Poke Salad
"As a first time author, I knew I would need someone to help me get through the process of getting my book ready to send to the publisher. And I can't imagine anyone who could have been more helpful than Maryann. What I do know is that my book is so much better after Maryann went through the editing process with me. She has been a friend and mentor. I can't recommend her highly enough." Joe Inscore author of Inheritance
"
You were exactly
what I needed! After rewriting my book and editing it 13 times, I could no longer see the issues. I'm so glad I contacted you. I now feel confident about publishing. I will have at least an e-book by the end of the month and YOU will be included in my acknowledgments section. I'm really grateful for you. I hope you're amenable to working with me in the future. You have certainly gained a fan."
Hunter Murphy
author of
I

mogene in New Orleans.
"I was very skeptical about hiring an editor who was not Nigerian, but I had sent several samples through to various editors, and Maryann's review stood out. She had carefully explained her reasoning behind each edit, and it was obvious that she hadn't rushed through the sample edit like other editors did. When I finally received the completed manuscript, to say I was very pleased is an understatement. Maryann did an excellent job of preserving my writing style, thus alleviating my concerns about having a non-Nigerian editor. She kept true to the story and characters, even making suggestions that fit perfectly with the culture. Her edits are easy to follow and thoroughly sensible. Apart from all of that, she has a sense of humour ( a mega plus) and is easily approachable. I am excited because I feel like I can start writing another book, knowing Maryann will help knock it into shape. I can't wait to recommend her to friends and budding writers from the Nigerian community. Thanks so much Maryann." Abimbola Dare, author of The Fine Print
"I have only skimmed through a couple of chapters but already, the quality of your work is evident. My goal was to condense the story, and it looks like you were able to accomplish this. I would like to thank you, Maryann, for dedicating so much of your time and effort into this project. Your professionalism is unrivaled, and I hope that we will be able to work together again in the future. With your permission, I would like to add you to my acknowledgement page." Vo Tran, author of Forever Jacob: Project New Hope
"Thank you so much, Maryann. Your edits were most helpful, and I now have a publisher interested in my novel." Grahame Hopkins, author of The Austrian Papers
"Many thanks Maryann. This was so much more than I expected. It was like having my own writer's workshop. It was nice working with you! I learned a lot." Christina Lee –Freelance Writer/Hand-Stamped Jewelry
"Thank you for the quick turnaround on the copy-edit of my book. You did an excellent job." Irene Sandell, River of the Arms of God
"When my agent suggested that I acquire an editor for my novel, I had to weigh several options before making a final decision. In the end, I leaned toward an editor who was easily accessible, versus one on either side of the country. What tilted the scales completely was a comment Maryann made to a writers' group I attended. She said that while editing a book, she worked to preserve the writer's style. That was a huge incentive for me. I, like any other writer, had just devoted an enormous amount of time to my work. I didn't want another writer adding their style. Did Maryann hold true to her word? Absolutely. I have nothing but praise for her. She found all those little bloopers that a writer can overlook and offered wonderful suggestions to fix them. By the end of the editing process, she left me feeling confident that my novel was polished and ready for the world of publishing." Michael Horn, author of Myth